Contact your local Culligan Man today!
Get in touch with us today about improving your water!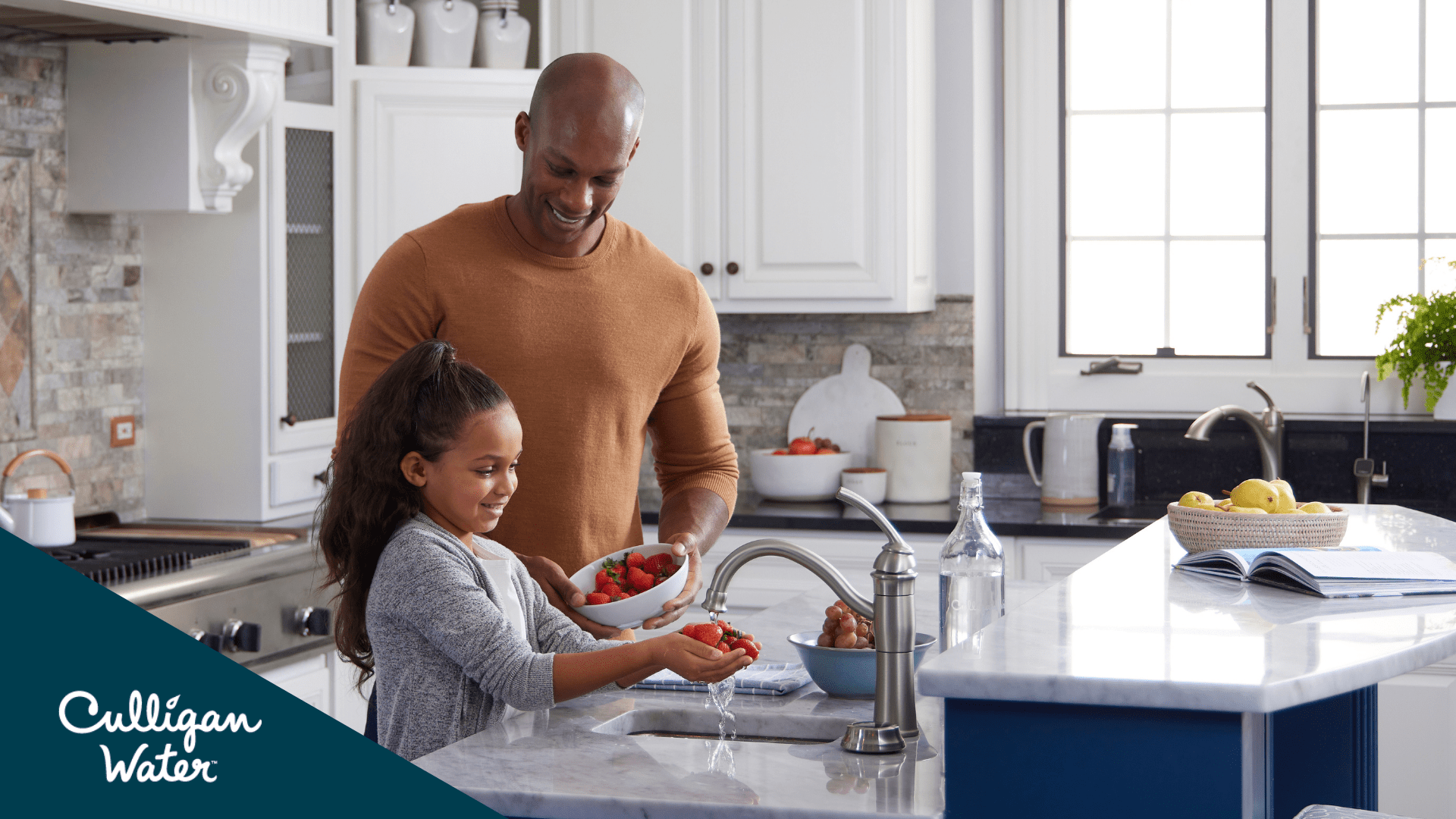 With a Culligan drinking water system, you have your own in-home bottled water machine. Our reverse osmosis solutions provide advanced filtration for specific water problems and reduce harmful contaminants like lead and arsenic. These systems additionally save you money on single-serve water bottles and reduce your carbon footprint.
Benefits of the Culligan Reverse Osmosis Drinking Water System:
Reduces harmful contaminants like lead and arsenic up to 99%
Eliminates unpleasant tastes and odors
13 advanced filter options that solve multiple water problems
Fits easily under a sink and can be plumbed through your fridge, sink or ice maker
Get a Culligan Drinking Water System with our special 6 months same as cash financing!
Limited-time offer. Dealer participation varies. See dealer for details. Contaminants may not be in your water. ©2022 Culligan International Company.
Learn more about how you can have better water.
Latest
Blog Posts
Do you have hard water or poor water quality? Find out with our free water test from your local Culligan
So what exactly are some of the most common water problems and their Culligan solutions? Before we get started, let's
Thank you so much for taking the initiative to repair our water softener over the holidays. We had been on vacation during the time of repair and it was comforting to know it had been taken care of and ready to go upon our return.

Dawn S.
- Culligan Customer